Bali and Lombok was the center of our first visit to Indonesia. We spent three wonderful weeks here and can't wait to come back later, to visit Sulawesi, one of the northern parts of the country after New Year. Here are some of our highlights in photo and text.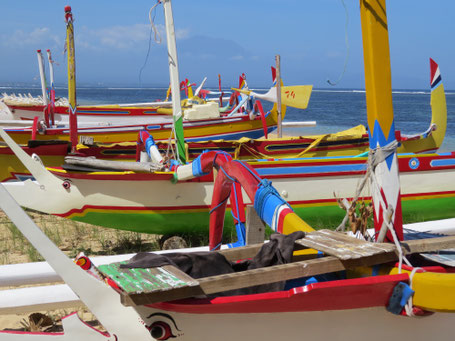 We arrived in Bali and stayed the first night in Sanur. Sanur Beach is touristy but has kept a good vibe and a nice atmosphere.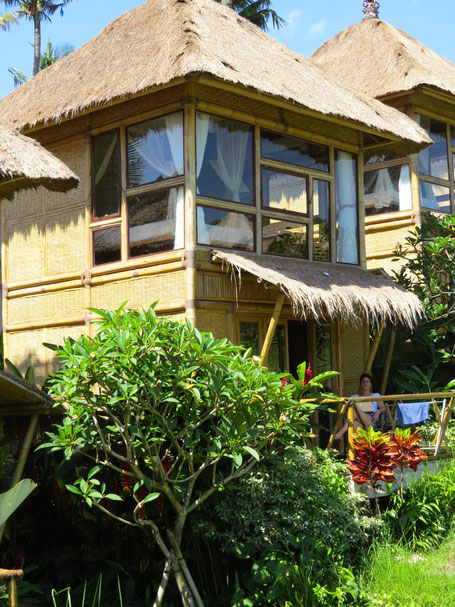 Our bamboo house in Ubud - with a view to the rice field. We stayed here three nights, but forgot our passports, three of four credit cards and a good portion of cash in the safe deposit. Therefore we had to come back later on the tour to enjoy one more night and pick it all up. If you ever come to Ubud, don't hesitate to stay at Biyukukung.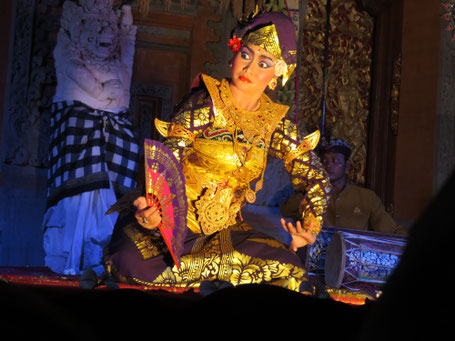 Traditional Balinese dance at the Palace in Ubud.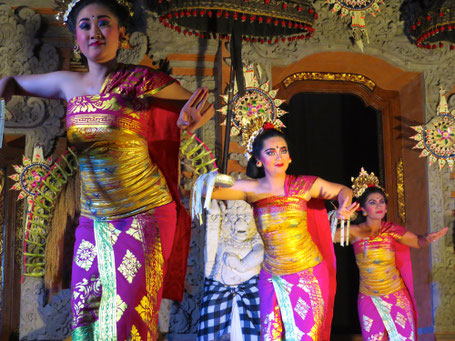 Balinese Dance performance.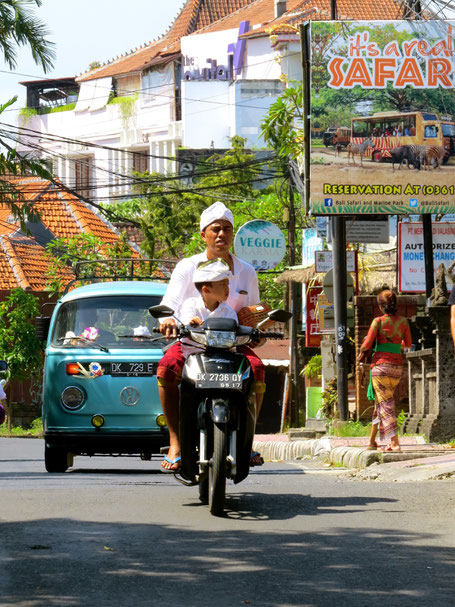 The most important celebration in Bali is Galungan, marking the time when the ancestral spirits visit the Earth. It lasts ten days and the last day is Kuningan, when the spirits return.
The most obvious signs of the celebration are the bamboo poles with offerings suspended at the end. These are beautifully installed by the side of roads.
The balinese people offer food and dress very nicely on these two days, first and last day of the celebration.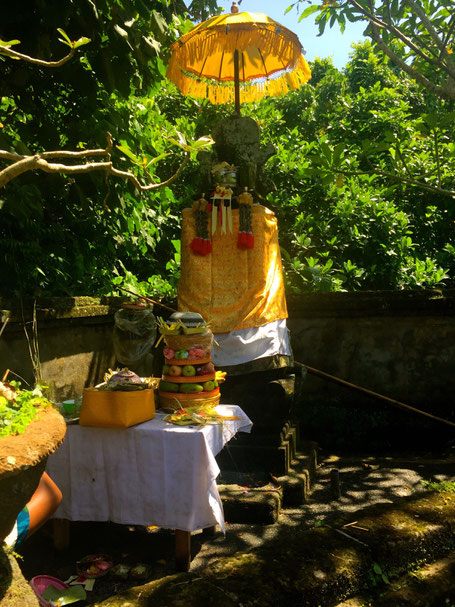 Monkey Forest in Ubud. A chance to get very close to monkeys, living in a protected forest in the middle of the town.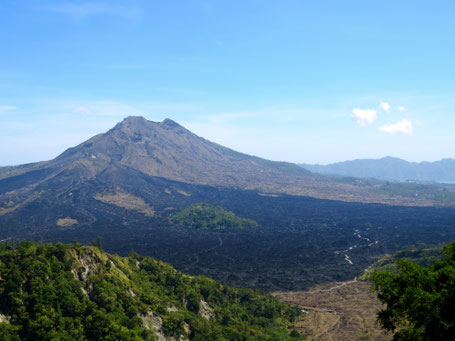 One of Bali's active volcanoes, Gunung Batur. Latest eruption happened in 2000 and you can clearly see the impact of the lava on the photo.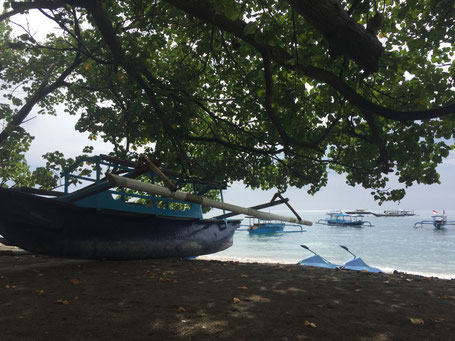 Lombok, Bali's neighboring island. More relaxed than Bali, especially because it was off-season, and definitely worth the visit. The main religion on Lombok is Islam, whereas it is mainly Hinduism on Bali.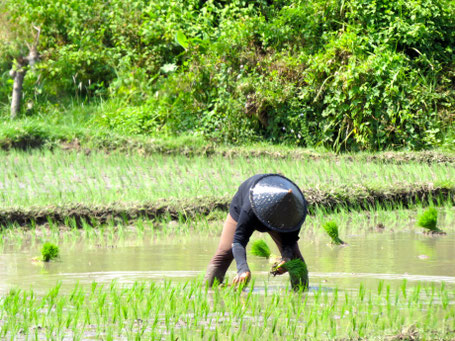 Worker in the rice fields, busy with planting. We could follow the different steps of the production, from preparing the ground over planting to harvesting. The whole cycle takes about 4 months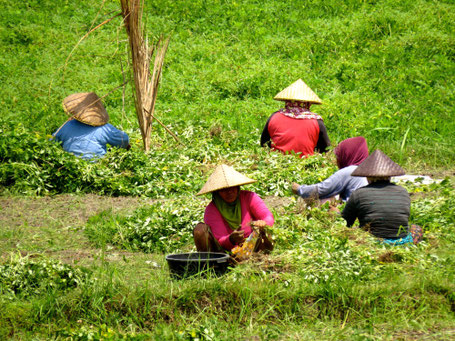 Workers in a peanut field on Lombok.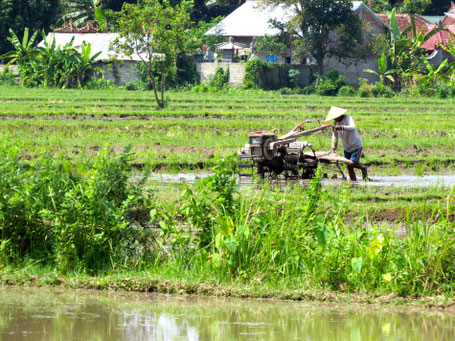 After harvesting the rice, the soil is being prepared for the new round. They can harvest rice three times a year.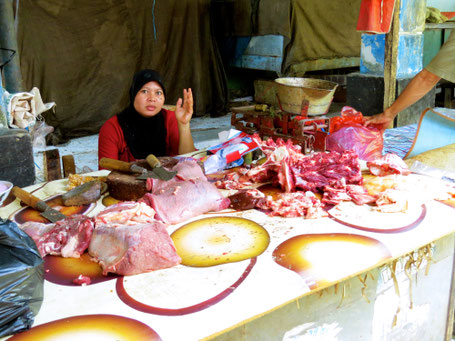 Local market on Lombok with meat, fish, vegetables, fruit, spices. Plenty of colors and smells as you can imagine.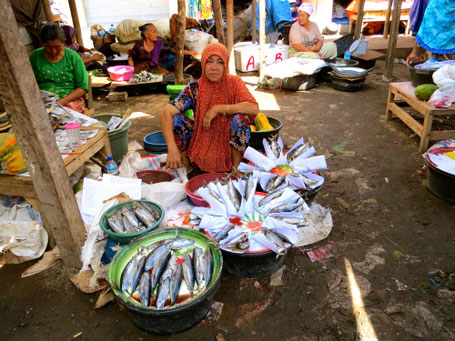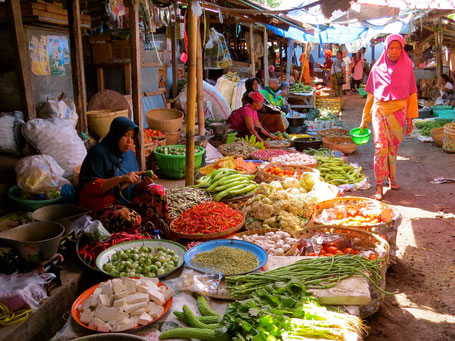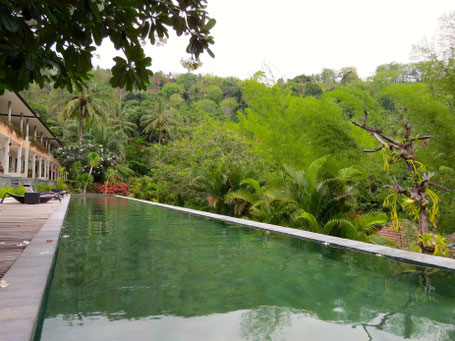 A bit of pool luxury at our hotel in Senggigi, Lombok.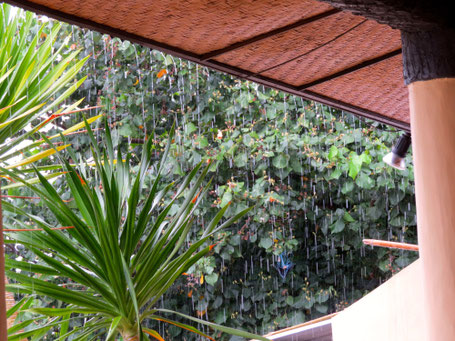 So the rain came. A couple of hours every day, but somehow easy to manage as time can be spent reading and writing.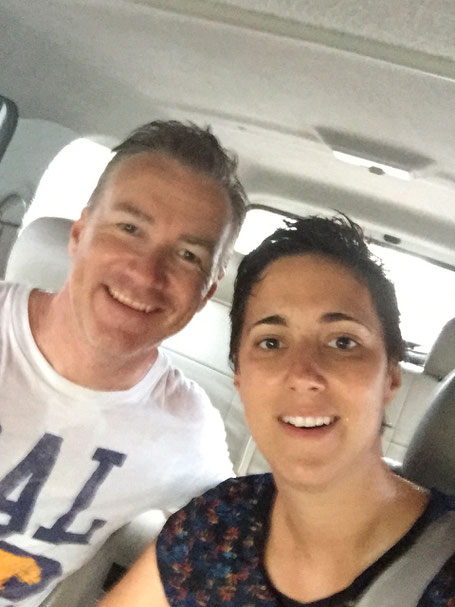 Wet from just running of a ferry to the car. Not just raining "cats and dogs", but more like raining "lions and grand danois"...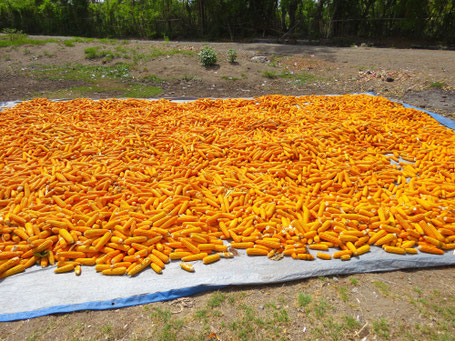 Corn is one of the main agricultural products of Lombok. Here it is being dried in the sun.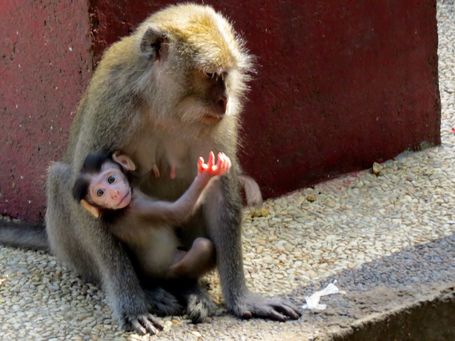 Another cute monkey family at the road side. No surprise that we are closely related to them, so cute their babies are.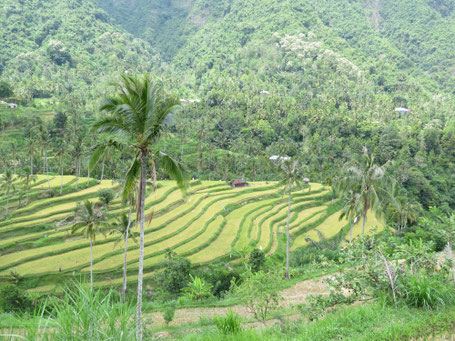 Back on Bali and three days in the mountains. Wonderful scenery with terrace fields and all kinds of beautiful shades of green.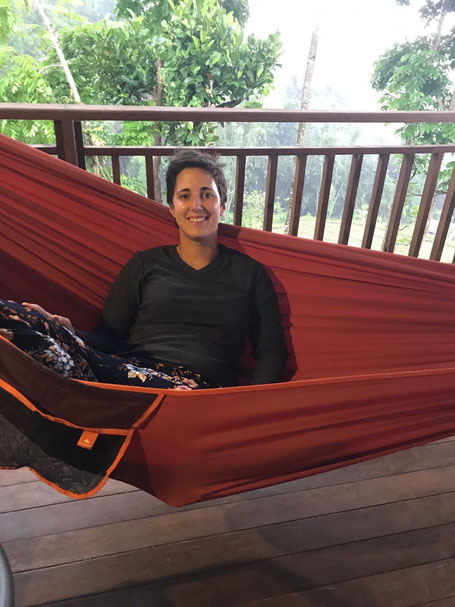 We bring a hammock, but did not have the chance to use it before we arrived in the mountains. Now we know how wonderful it will be, when we find a place near a beach, where we can use it...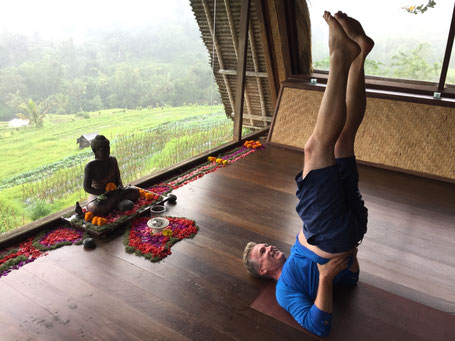 Three days of yoga and meditation retreat. Quite a challenge for a stiff body. Here in the most beautiful yoga shala. No comments please :-)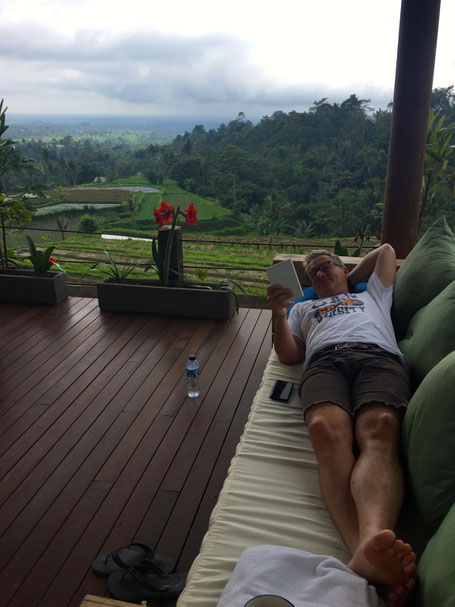 Reading between the sessions. Just an amazing place to relax and reflect.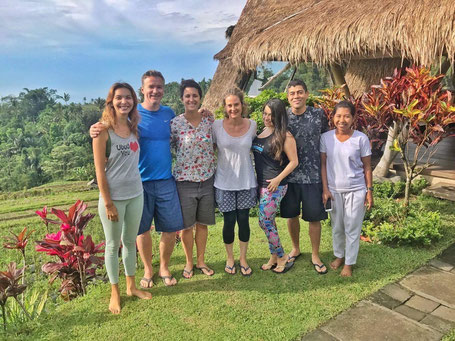 Our yoga friends with Mariya, our instructor, next to Michael.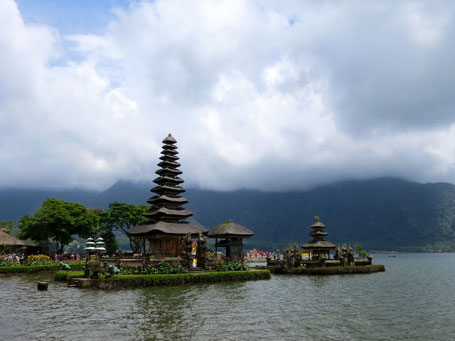 One of the most important water temples on Bali. Beautifully surrounded by mountains and often by low hanging clouds.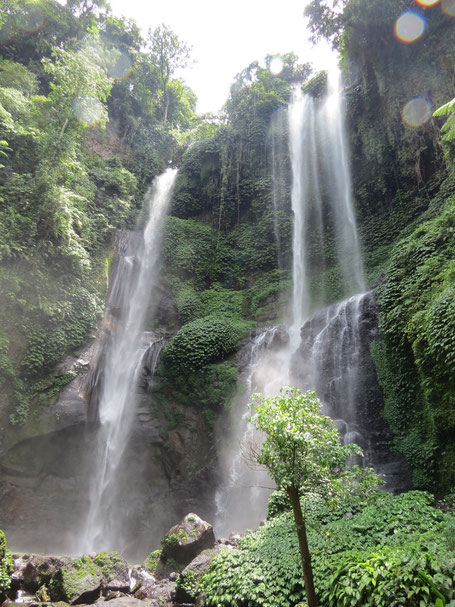 Spectacular waterfall, dropping 90 meter, in the central mountain region of Bali.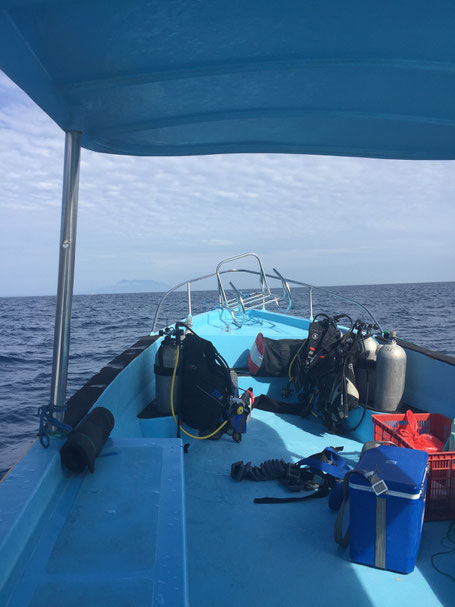 Back to the coast for diving. We dived off the coast of Pulau Menjangan, a protected area north west of Bali. Spectacular diving spots with dramatic walls of coral. Big pleasure for unexperienced divers like us.
The traffic on the north coast of Bali is less crazy than elsewhere on the island. So we dared to rent a scooter for a fun tour in the area.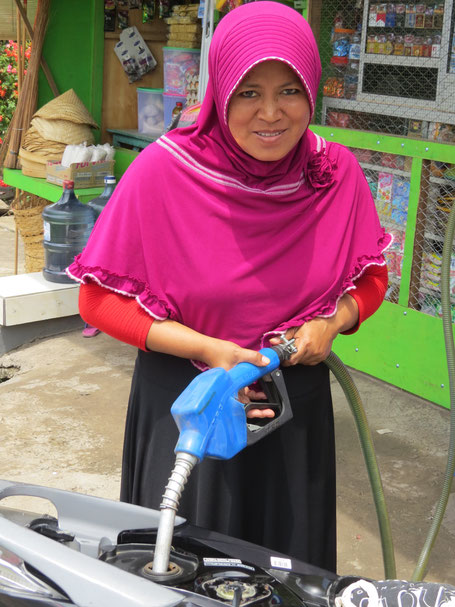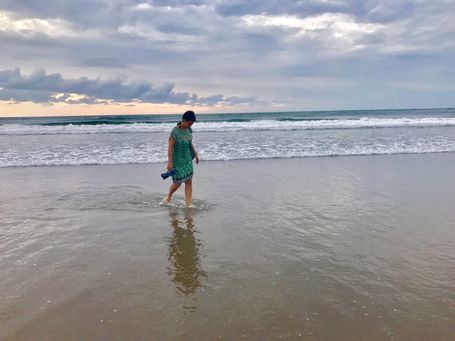 Last days on Bali. Beach here more for surfers, but great to walk.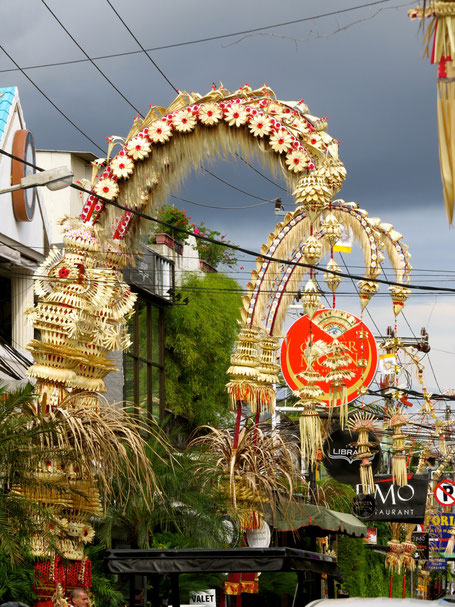 Very beautiful bamboo poles as part of the celebration of Galungan and Kuningan.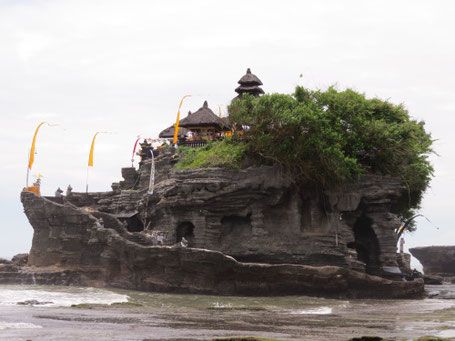 The temple of Tanah Lot, spectacular placed in the ocean. Reachable only by low tide. We witnessed a ceremony taking place on the beach next to.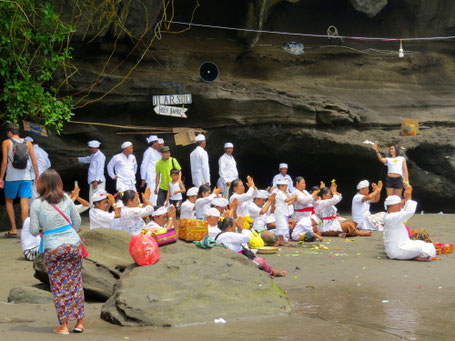 The ceremony on the beach next to the temple of Tanah Lot.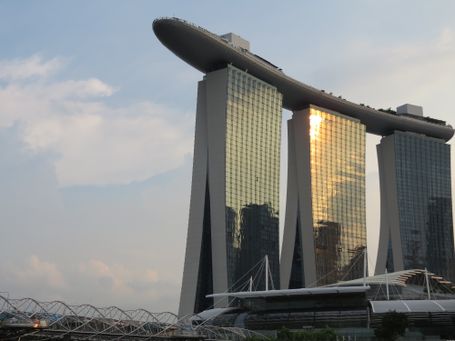 Goodbye to Lombok, Bali and Indonesia - and hello for a short stopover to the futuristic place of Singapore.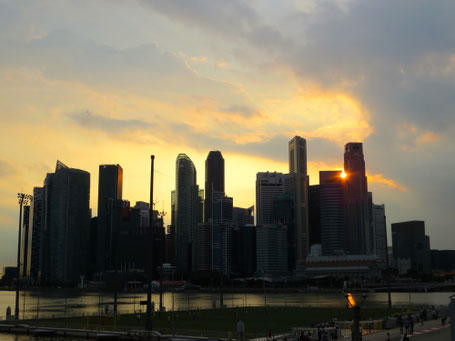 Singapore Business Centre Skyline at sunset. And a floating football field.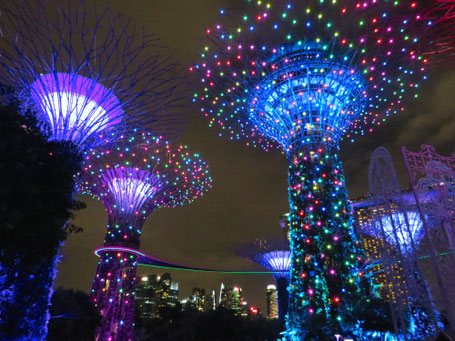 Spectacular light and music show at Gardens By The Bay.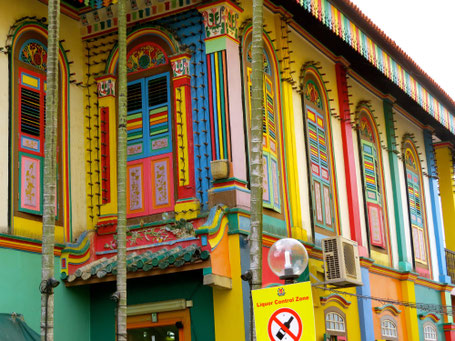 Little India in Singapore is a good place to visit if you want to discover authentic life and colorful settings.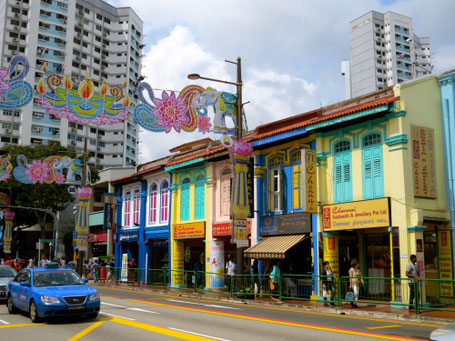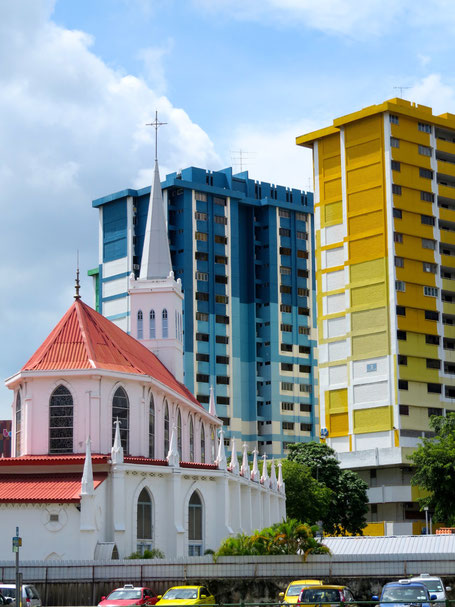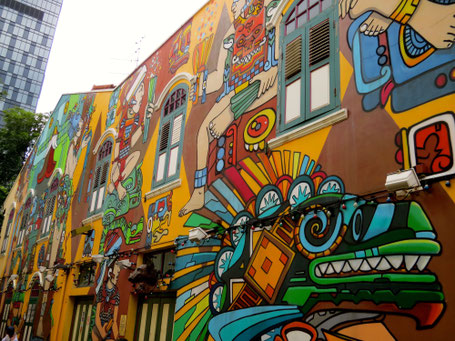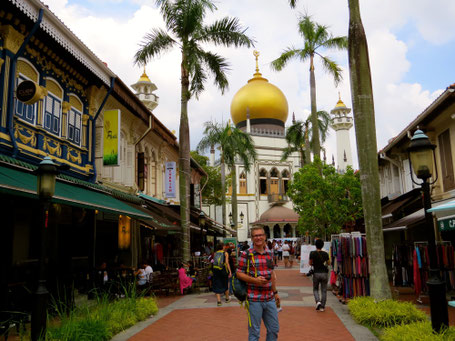 Arab Street with Sultan Mosque.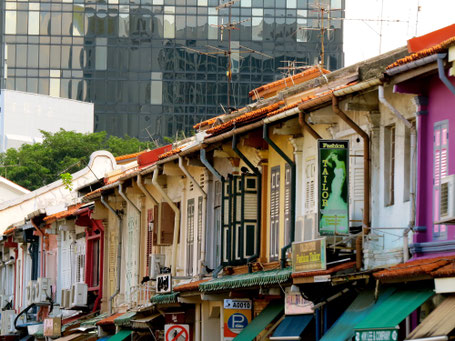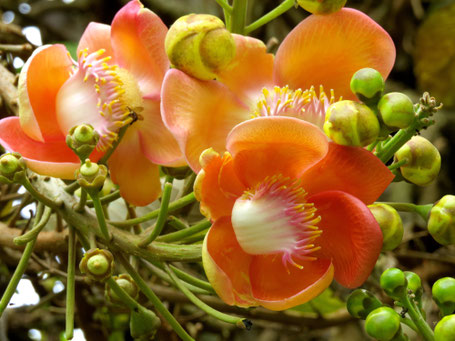 Singapore Botanic Garden. Best botanic garden we have ever seen. And UNESCO world heritage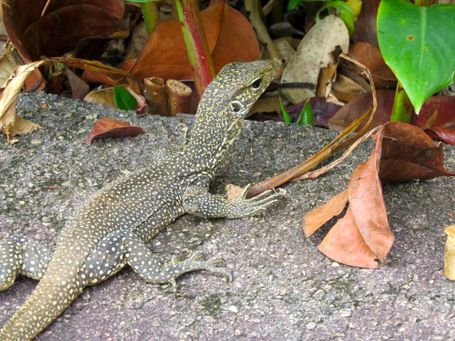 One of the locals in Singapore Botanic Garden.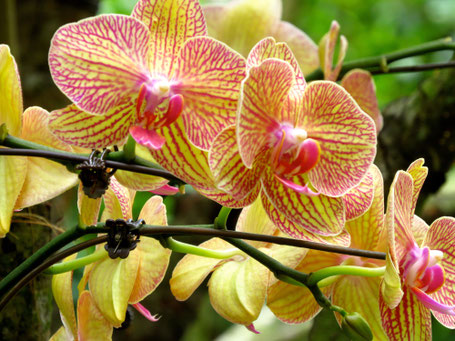 Orchid Garden inside Singapore Botanic Garden. All kinds of beautiful orchids including some very unique hybrids.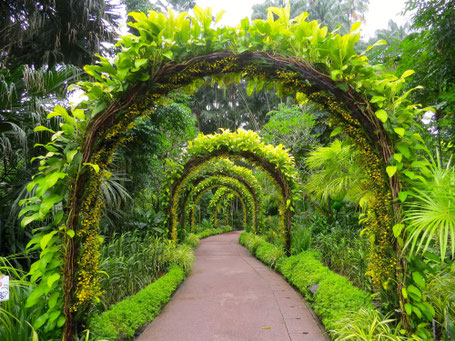 Scenic corner of the botanic garden. Almost like something from a fairy tale.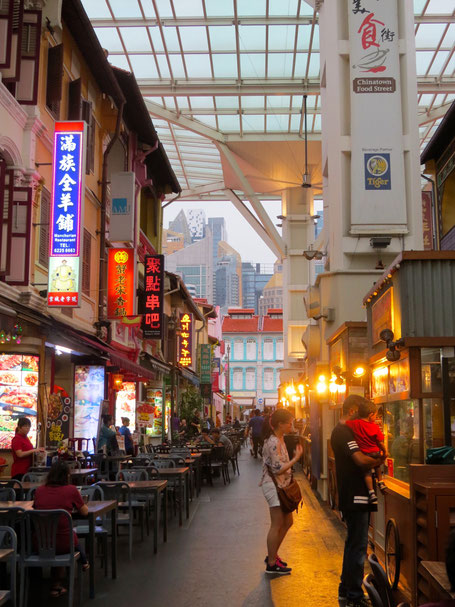 Last evening in Singapore with a visit to a food market in Chinatown.