Island-hopping in a country with more than 7,000 islands? Sounds like the right thing to do when in the Philippines. So we signed up for a five days expedition with Tao Philippines and joined a group of fellow travelers to crisscross the Palawan islands.
With a bit of a stressful journey to join the trip start (the first of two flights was canceled due to bad weather, and we had to make a detour to Manila), we made it just in time as the boat was leaving the town of El Nido.
This was also the moment we left all stress behind. No wristwatch and no internet for the next five days. Time was set on "Island Time," and instead of counting hours and minutes, we worked with the indications "after breakfast," "before lunch" or "time for jungle juice." Very relaxing experience in these days of hyper-connectivity and we felt we should do that more often.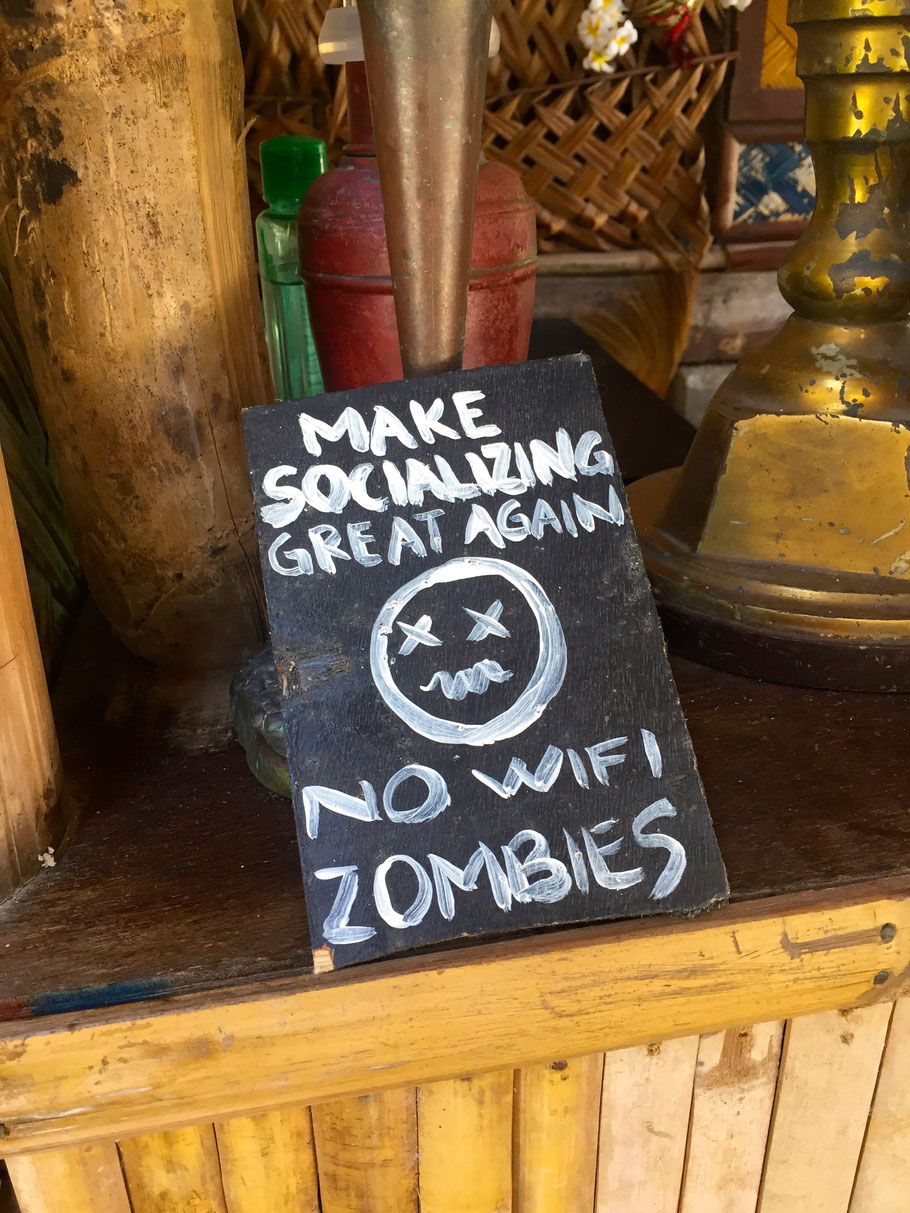 ---
The days followed the same rhythm: Waking up with the sound of roosters, first coffee on the beach, delicious breakfast prepared by the crew, sailing an hour or two, snorkelling, sailing again, relaxing on a lovely beach, delicious lunch, sailing, snorkeling, sailing, arriving at the base camp island, sundowner drink ("time for jungle juice"), making the bamboo hut ready for the night, card games or games on the beach, delicious dinner and in between lots of good moments with new friends. 
We spent four nights on four different, gorgeous islands. Two of them had no electricity (generator), and just one of them had a 'kind of' running water for cold shower. So a rather basic, but pleasant and memorable experience. And every night in small bamboo huts, thin mattress and mosquito net with a magnificent view of the ocean. 
We have tried a broad variety of experiences during our 6-months journey, and we can simply say that this expedition made it into our top 5. So memorable that we might consider coming back and doing it one more time in some years. 
---
Before we went for the island-hopping, we spent a few days on Malapascua Island (diving and specifically looking for thresher sharks at 30 meters depth) and Siargao Island (surf center and yes, we took lessons, but it will definitely take us some more practice to become anywhere close to decent).
After six weeks in the beautiful Philippines, it is now time to break up. We will end our travel with ten days in Japan, primary around the cities of Tokyo and Kyoto.